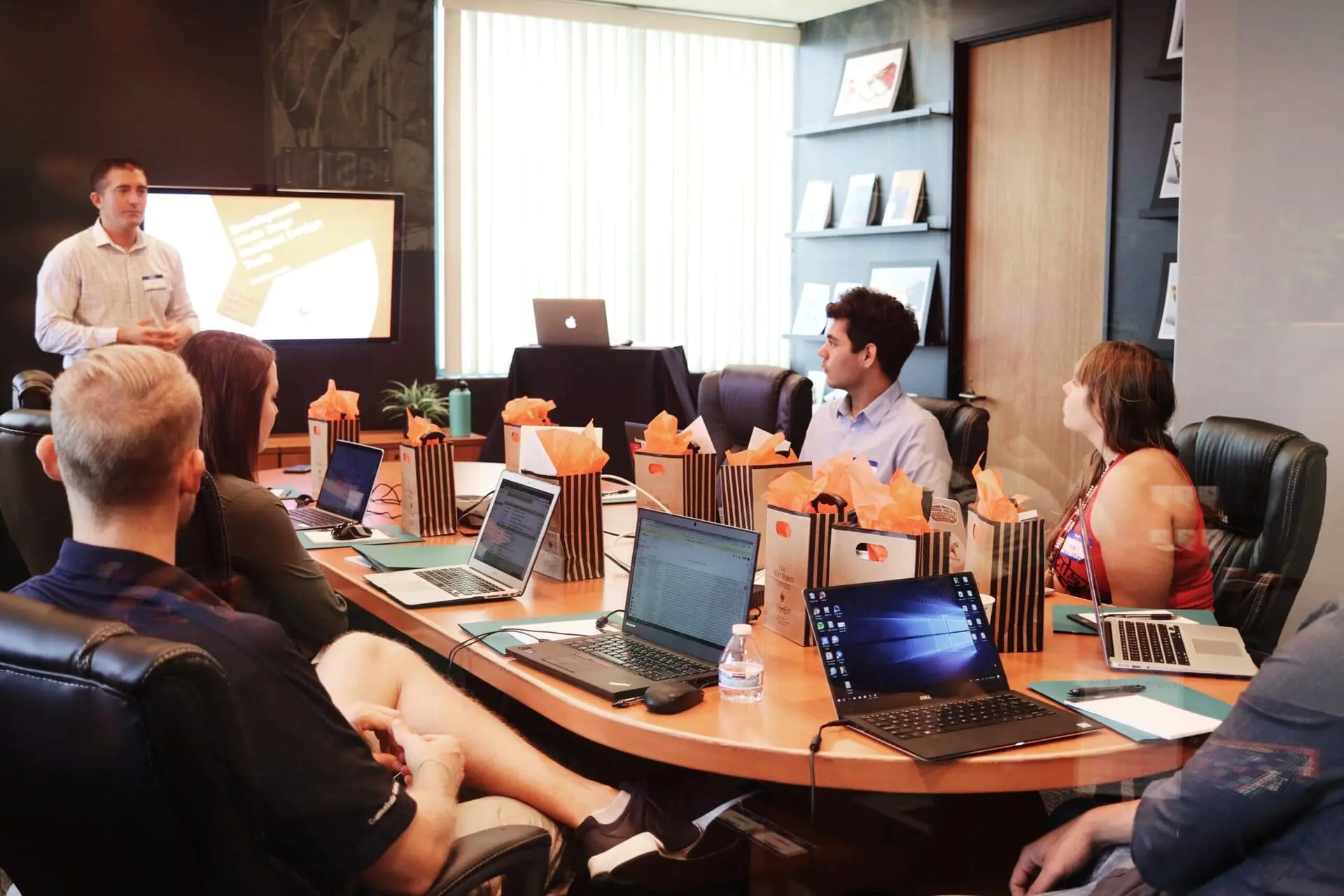 Hello KTLC2022 Partners! I wanted to make one place where I can answer all questions you might have about KTLC2022 partnership 🙂
Name of the conference: KTLC 2022 hybrid – The Translation and Localization Conference + Konferencja tłumaczy
Where: online + Warsaw, Poland – it's hybrid, meaning there will be live, human, real speakers and audience in Warsaw with presentations streamed online, as well as live, but virtual presence of speakers online, which will be streamed in Warsaw as well 🙂
When: 29-30 September 2022 – English-language presentations, 1 October 2022 – Polish-language presentations + workshops (also in English) + LocLunch + LocDrinks
Theme: POWER! More to read: https://translation-conference.com/ktlc2022-call-for-papers/
Attendee profile: 50% freelancers, 25% LSPs (incl. owners), 25% others (corporations, academia, sister professions); nationalities: 70% Europe, 30% rest of the world (incl. North America, South America, Africa, Middle East)
Partnership with KTLC2022 is an exchange of favours:
from our Partners, we require promotion on social media and in newsletter – if you agree to become our partner, I will send you a ready-made post and a newsletter insert to make it easier for you 🙂 you can also share our social media posts. This is very important to us, so please tag The Translation and Localization Conference in your social media posts!
in exchange, we offer:

mention with logo on the conference website + welcome post on social media + newsletter insert
logo on conference materials (online platform + online materials + physical posters and other printed materials with enough space for logos)
an online exhibition stand (for all) + an onsite exhibition stand (for those who come to Warsaw)
opportunity to place inserts, e.g. leaflets, in the conference sets (for those who come to Warsaw)
10% discount code for your followers to share with (the discount applies only to Regular price tickets)
one online ticket + special price for additional ones (EUR 100 net, compared to EUR 117.88 in Early Bird sales), or one onsite ticket + special price for additional ones (EUR 150 net, compared to EUR 199.18 in Early Bird) – the tickets are for the whole conference without the networking evening, but including lunches. The free ticket is for the person manning the exhibition stand.
A 15-minute presentation on a topic of interest to your organization.
I hope our offer for this year meets your expectations and you agree to be our partner once again! If you would like to change any of the proposals above, please let me know. We are open to negotiations and additional exchanges!
Discount codes!
Every partner gets a 10% discount code for Regular tickets (online and onsite – it doesn't work with Early Bird or Ukrainian tickets!) which you can share on social media with your followers! Here are the proposed post contents, codes and graphics which you can use.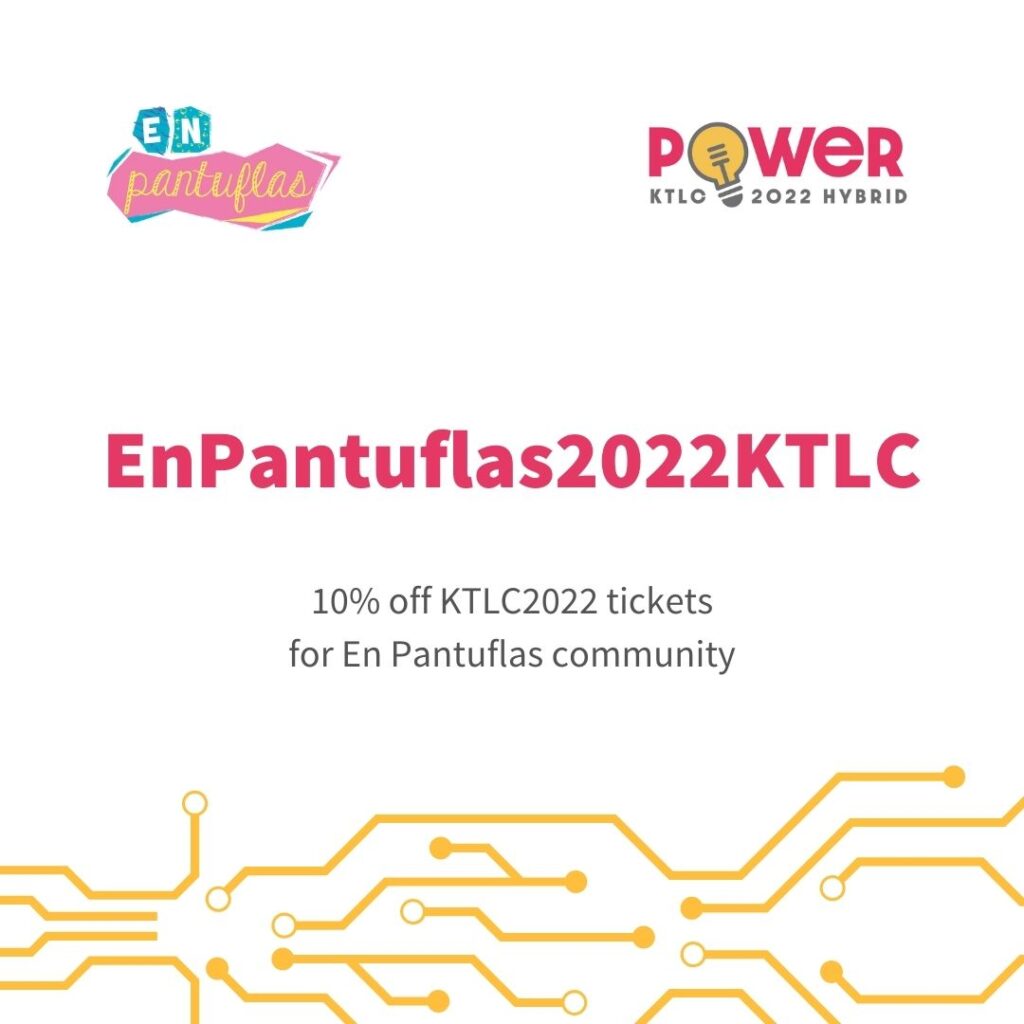 Below, you will find sample posts in English, German, Spanish, and Polish. Just replace XYZ with your organization's name and type in the code, and you're good to go! The attendees need to enter the code at checkout.
Meet us at KTLC2022 (Translation and Localization Conference + Konferencja tłumaczy) on 29 September – 1 October 2022 in Warsaw, Poland or online. XYZ, as a partner of the event, has a -10% discount code for Regular tickets for our followers! Here's your code: [] Get your ticket here: https://bit.ly/ktlc2022tickets #KTLC2022hybrid #KTLC2022
XYZ ist Partner der hybriden Konferenz KTLC2022! Aus diesem Anlass bieten wir 10 % Rabatt auf Tickets für die hybride Konferenz der Übersetzungs- und Lokalisierungsbranche – 29. September bis 1. Oktober, gleichzeitig online und vor Ort in Warschau. Verwenden Sie den Code: [] https://bit.ly/ktlc2022tickets #KTLC2022hybrid #KTLC2022
¡XYZ escuento para las entradas a la conferencia híbrida de la industria de la traducción y la localización, del 29 de septiembre al 1 de octubre, simultáneamente en línea y en vivo en Varsovia. Usa el código: [ ]. https://bit.ly/ktlc2022tickets #KTLC2022hybrid #KTLC2022
Konferencja Tłumaczy i Translation and Localization Conference 2022 w formacie hybrydowym. Warto być z nami 29.09-1.10.2022 r. w Warszawie lub online! XYZ, Partner KT oferuje 10% rabatu na bilety dla swoich członków. Zarejestruj się z kodem: [] https://bit.ly/ktlc2022tickets #KTLC2022hybrid #KTLC2022
Other questions
Where is the conference taking place?

In Novotel Airport in Warsaw and online through conferencing app Whova.
How many tickets do we get as partners?

One, but you can purchase more at a very good price – EUR 50 per day. Reach out to us if you'd like to use this offer.
About the exhibition stand: how does the online stand work?

It's a continuously open video room (Zoom, Google Meet, Teams, or whichever other provider your organization uses) where you can meet 1:1 with KTLC2022 attendees. Even if you can't be there 100% of the time, you can leave a promotional video, a PDF "leaflet", pictures and links for the attendees to browse through. You can also prepare a raffle at your stand!
About the exhibition stand: how do the Warsaw stands work?

They are simply tables where your representatives can sit and talk to attendees to promote your organisation. You can place your rollups, posters and other promotional materials around the stand. You can also distribute physical items (pens, leaflets, etc.) and do a raffle. An online stand is a nice addition to that – to be more eco-friendly, you can have it open on a tablet or computer, and guide the users to it in the app!
How can I book a room at the conference venue?

E-mail the hotel at:

And provide the code: TLC2022