Same Players, Different Game
Categories: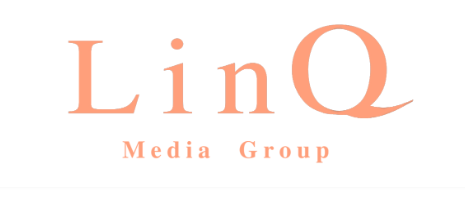 Let us take a moment to tell you our origin story.
LinQ Media Group came to life in April of 2021. At the time, the company consisted solely of the three founders, Björn Lifvergren, Lennart Löf, and Henrik Wikren, and one Marketing Manager, Sophia Klippvik. In the following two months, we promptly onboarded our Chief Editor, Kristofer Fredriksson, and our CTO, Eje Strind. From there our hiring picked up immense speed, leading to our current count of 20 full-time employees located throughout the Nordics and the UK.
We started LinQ Media Group because after all of us having worked in big companies, we realized that we were losing our creative edge and voice. The immense focus on needing to grow in size was compromising some core pillars and blurring our vision as a company. So, it's safe to say that we were thirsty to start something new on our own terms. We also saw a gap in our localization market following numerous consolidations. Many content creators, broadcasters, media, and film clients were looking for more vendors to work with.
We are heavy veterans of the localization industry considering some of us were founders of one of the biggest localization companies, BTI Studios (which later merged with Iyuno Media Group in 2019). So, it's not too bold to say that they have considerable experience in end-to-end media localization and post-production services.
Our growing LinQ Media Group team may have many of the same players who have been in the industry for years, but we know that the rules of the content marketplace and localization game has changed since all of us entered the niche industry. And we are here, ready, and excited for it!
The localization industry is a constantly changing landscape, from shifting gears to more technology heavy practices like Machine Translation and AI to reverting and re-applying more focus and importance on human touch and close and transparent relationships. That boutique-business model that we are owning and thriving to show in everything we do today. We are meeting the shifting demands of the localization industry with unique solutions.
Alongside the time we put into our localization work and the quality we promise in our final deliveries, we value our four core values – Small & Nimble, Innovative, Sustainable, and Simply Caring. What we have seen after working at big hum-drum corporations is that core values simply become words and not actions. This is something that we ensure will not happen with us, because we see that supporting core values with action not only allows for more success for the business but paves the way for happier employees, freelancers, and clients. At the end of the day, for us, our business is about people. People create success, people create healthy work environments, people create solutions, and people curate unique ideas.
We know the craft down to its core and we have a great foundation with many dubbing studios, talented voice actors, freelancers, and major content providers. We have so many innovative and exciting plans that we are eager to see come to fruition, so we are happy to have been given the chance to share our story once more.