---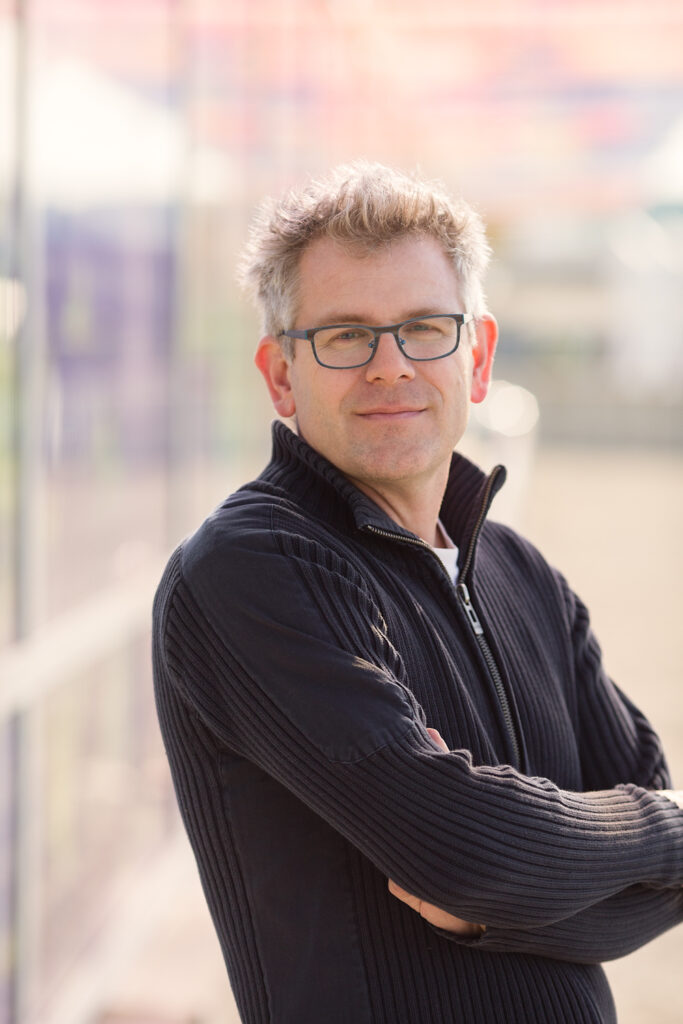 Keynote Speaker: Soren Eberhardt
Soren Eberhardt is a Global Site Manager for Microsoft 365 web direct sales. He has been working in the field of internationalization and localization for 25 years, in many different roles, from translator to localization engineer and program manager. Products that he has worked on include Windows, Skype, and Microsoft Teams. He has taught localization classes at the University of Washington and classes on computer-assisted translation (CAT) tools at NYU and Montclair State University; and he also helped release the first MOOC on localization at EdX. The language with the fewest speakers he has ever localized a product for is Inuktitut.
Automation: Strike the Right Balance!
In an industry that needs to keep working faster and more efficiently all the time, automating work is paramount. On the other hand, human expertise is indispensable in localization. How do you strike the right balance in your workflows when it comes to templatization, automatization, the application of artificial intelligence? How should you approach automation even for small projects? And what are the opportunities when you relieve people from repetitive tasks and give them the work machines cannot handle – those requiring initiative?
---
Expert panels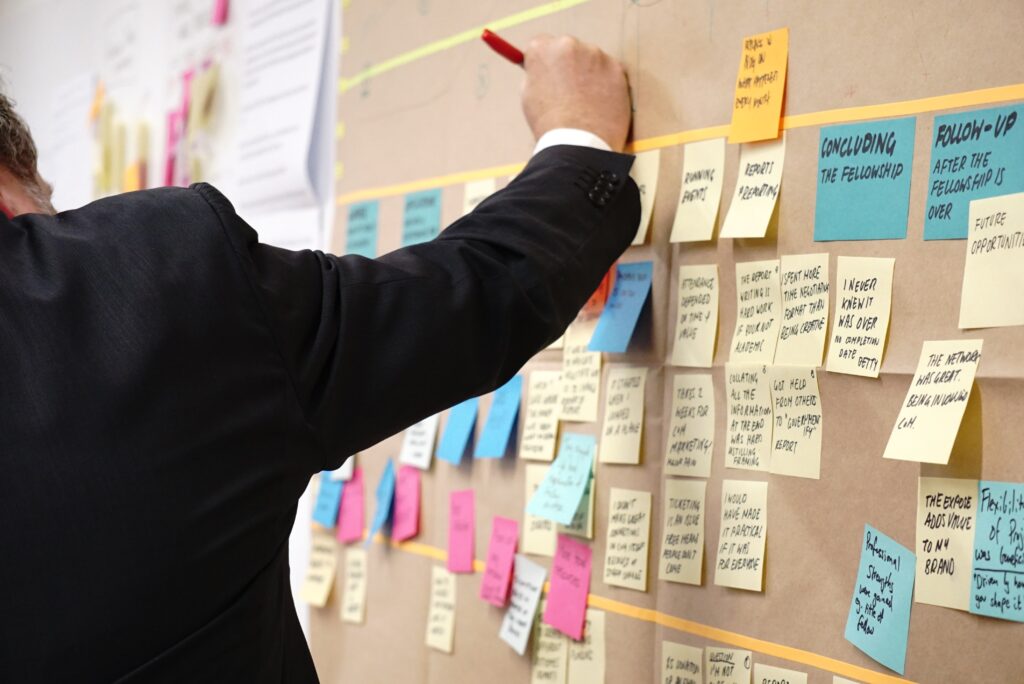 Project management outsourcing
We have all outsourced "production", but can you outsource project management? Of course you can, although it's not as popular. Experts from the field will share their ideas, best practices and case studies in this exciting expert panel.
Panelists: Iryna Vizir (InText), Luka Breitig (The Happy Beavers) & Angélica Pérez (delsurtranslations)
---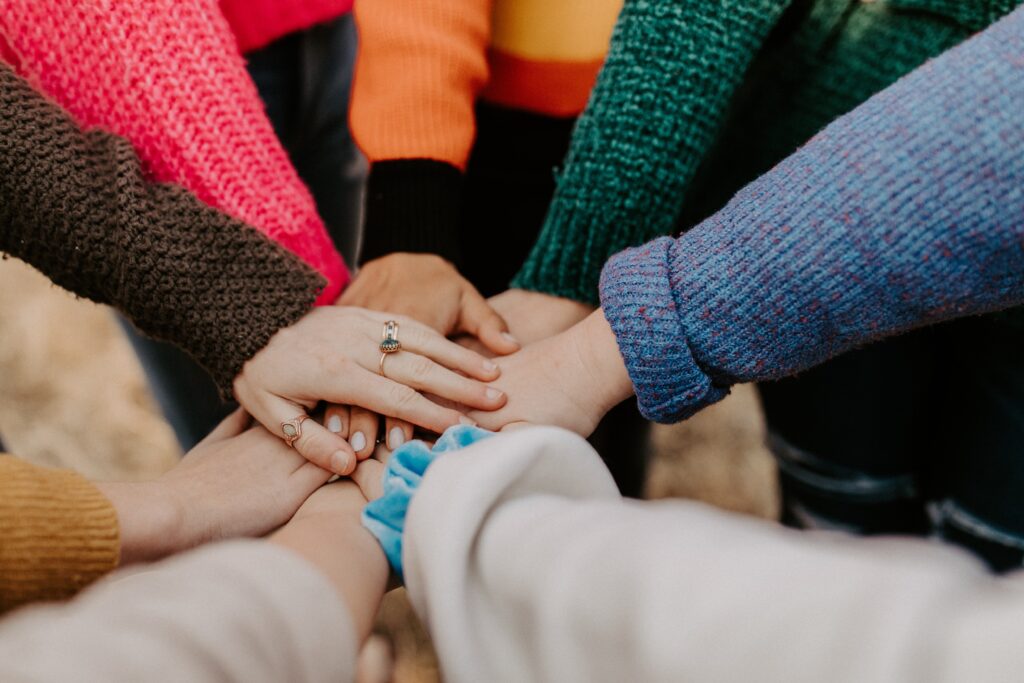 Building a community through training and knowledge bases
In the COVID-19 era, all has gone online, including training events and workshops. Surprisingly, it didn't deepen the gap between us, but on the contrary – made our bonds even tighter. Numerous companies have started to provide training sessions online, broadcasts livestreams and webinars, record podcasts, send out newsletters and try to bring their community of translators, employees and stakeholders closer together. Check out case studies from the World Health Organization, a boutique LSPs, a large multinational, an expert in eLearning, and more!
Panelists: Heini Utunen (OpenWHO.org), Julia Salerno (TexteM), Giada Gerotto (Creative Words) & Lone Beheshty (Comunica Translations)
---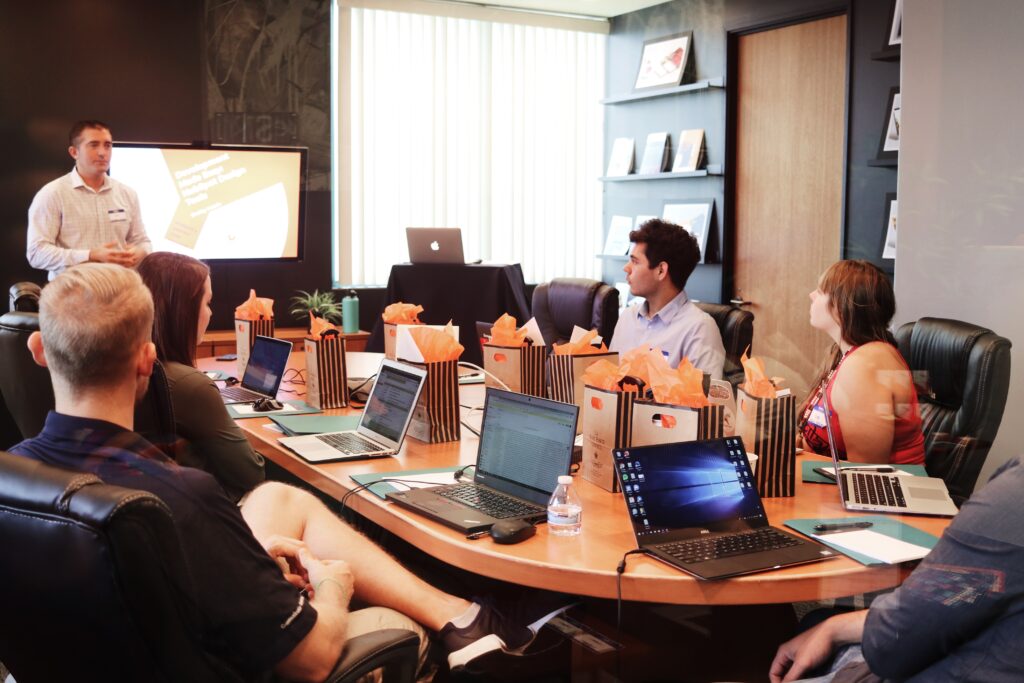 Recruitment in the translation industry
Why don't employers let you know when they reject your candidacy for a job? How to present yourself from the best side in recruitment? Should my company outsource recruitment? Top recruiters for medium and large LSPs will let us in on how the process looks like from their perspective.
Panelists: Annette Lawlor (Lion People Global), Alex Ross-Scott (Adaptive Globalization) & Liam Ryder Page (Games Jobs Direct)
---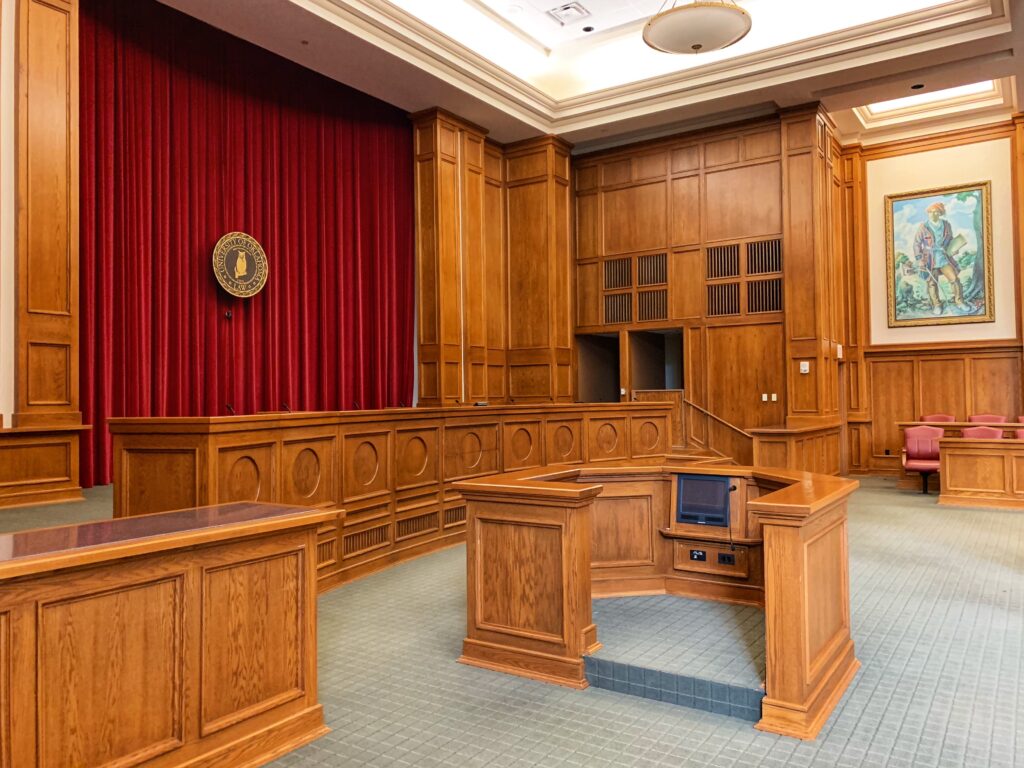 Court and legal interpretation
Best practices and case studies from the area of court and legal interpreting with representatives from Ukraine, Poland, Germany, and other countries.
Panelists: Anke Betz (Germany), Carina Balbo (UK), Andrii Biesiedin (Ukraine), Sue Leschen (UK) & Łukasz Mrzygłód (Poland and Croatia).
---
Presentations and discussions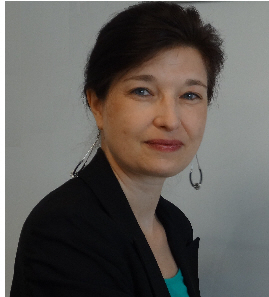 Angelika Zerfass (zaac.de)
A seasoned CAT tool trainer, by many called the Godess of Localization. Focuses on memoQ and SDL Trados studio and helps with questions on the usage of the tools, error messages or file preparation, including setting up file filters with regular expressions or configuring an XML filter.
XML for Project Managers
(description coming soon!)
---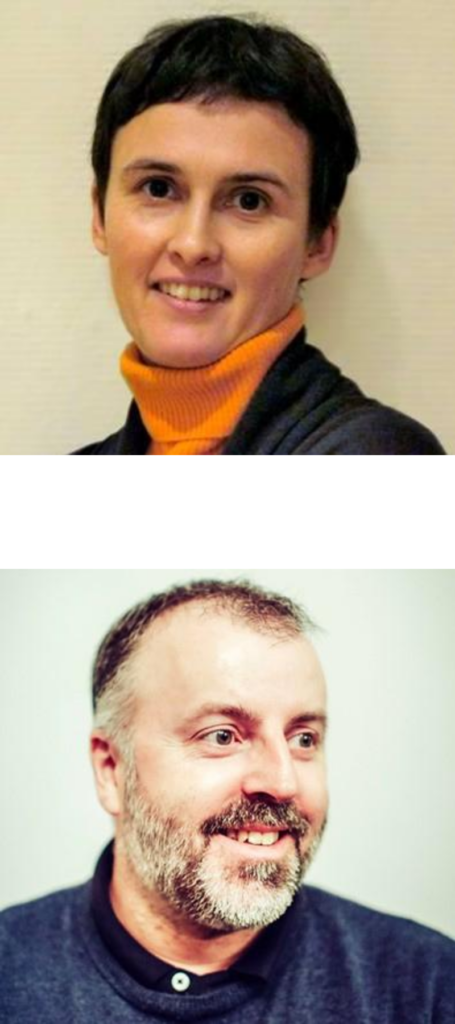 Stefanie Bogaerts (FreeLing) and John O'Shea (FIT Europe)
John O'Shea
Greek-English legal translator, born in Northern Ireland and living and working in London since 2012. He graduated in Law from Queen's University Belfast and has a masters in European environmental law, and formerly taught environmental, European and company law at QUB. He has also taught Greek-English legal translation skills at Glossologia, a private translation studies centre, in Athens since 2007. He is a member of the Panhellenic Association of Translators and since 2017 has been a member of the Board of FIT Europe.
Stefanie Bogaerts
Sworn translator Polish-Dutch, born in Belgium and living and working in Poland since 2001. She graduated in Eastern European Language and Cultures at the University of Leuven and got postgraduate degrees in public relations, multilingual business communication and management.
She is co-founder and president of the board of Fundacja FreeLING (FreeLING Foundation), a Polish non-profit organisation providing training for translators and interpreters. She is also a member of Lubelskie Stowarzyszenia Tłumaczy (Lublin Translators' Association) and is actively involved in legislative projects and campaigns to improve working conditions for translators. One of her major interests is the implementation of GDPR requirements in the translation and interpreting sector.
Who's STILL afraid of the big bad GDPR wolf? – The Sequel
The GDPR is still alive and kicking. And it is still a subject that is highly relevant to the Translating and Interpreting Sector. That was clear last year at KTLC2020, where a large audience appreciated the presentation "Who's still afraid of the big bad GDPR wolf".
At KTLC 2021 John O'Shea from FIT Europe and Stefanie Bogaerts from Fundacja FreeLING team up again to bring you some more practical knowlegde and interesting tips about data protection for translators and interpreters. Once again a thrilling story full of unexpected twists and turns, dangerous pitfalls and (hopefully) a happy ending.
Join us for "Who's still afraid of the big bad GDPR wolf – The sequel".
---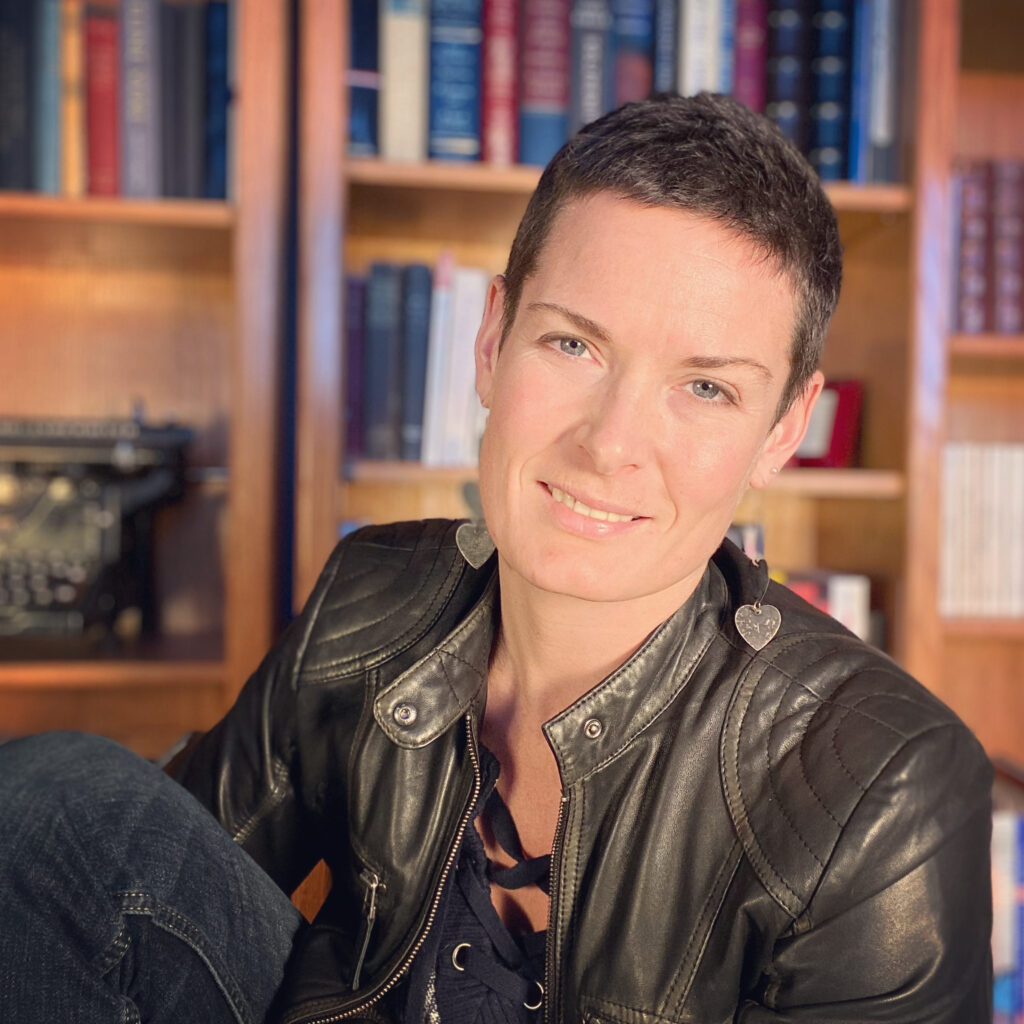 Marjolein Groot Nibbelink (MultiLingual Media LLC)
Marjolein holds a degree in Communication from the University of Rotterdam and has long had an affinity for creative writing, photography and language. She realized early on that the Netherlands was too small for her and after traveling to 30+ countries over the span of 10 years she moved to the United States in 2014. When she lets her heir down, you can find her on her racing bike or camping in the wilderness.
Discussion: Building on Pandemics
Is your glass half full? Find success stories among the business rubble of 2020. The Language Industry reaches far into other branches all over the world. As a result of COVID, LSPs have been affected by the blow their specialty industry receives — or are given a unique opportunity to benefit from growth in areas that saw high demand (such as life sciences). As publishers for the industry, MultiLingual reported on developments and turned a challenge into the greatest opportunity since 2005.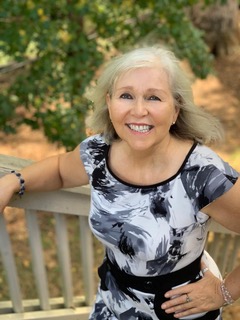 Doris "Dee" Johnson (Language Transactions)
Dee has twenty plus years in the globalization industry working predominantly on the vendor side in business development, consulting and sales management. She was Director of Strategic Business Development for SDL in Germany for over 5 years with a focus on life science, renewable energies, automation. She also has experience in Mergers & Acquisitions having worked three years in the M&A division of Mercedes Benz. Since 2016.She has been in charge of Anzu Global Launchpad, a sales consulting initiative streamlining entry into the US market for global language vendors. And since 2019 she is part of the team at Language Transactions as LSP Matchmaker for companies outside the US.
Opportunities in the localization industry during and post-pandemic
COVID-19 and the current uncertain climate presents unique challenges and opportunities in the M&A space. Participants will learn the value of their business to strategic buyers in the M&A field. Owners will learn how to prepare to sell their business, how to structure deals during a Pandemic, and about competitive pricing in the M&A marketplace.Is your glass half full? Find success stories among the business rubble of 2020. The Language Industry reaches far into other branches all over the world. As a result of COVID, LSPs have been affected by the blow their specialty industry receives — or are given a unique opportunity to benefit from growth in areas that saw high demand (such as life sciences). As publishers for the industry, MultiLingual reported on developments and turned a challenge into the greatest opportunity since 2005.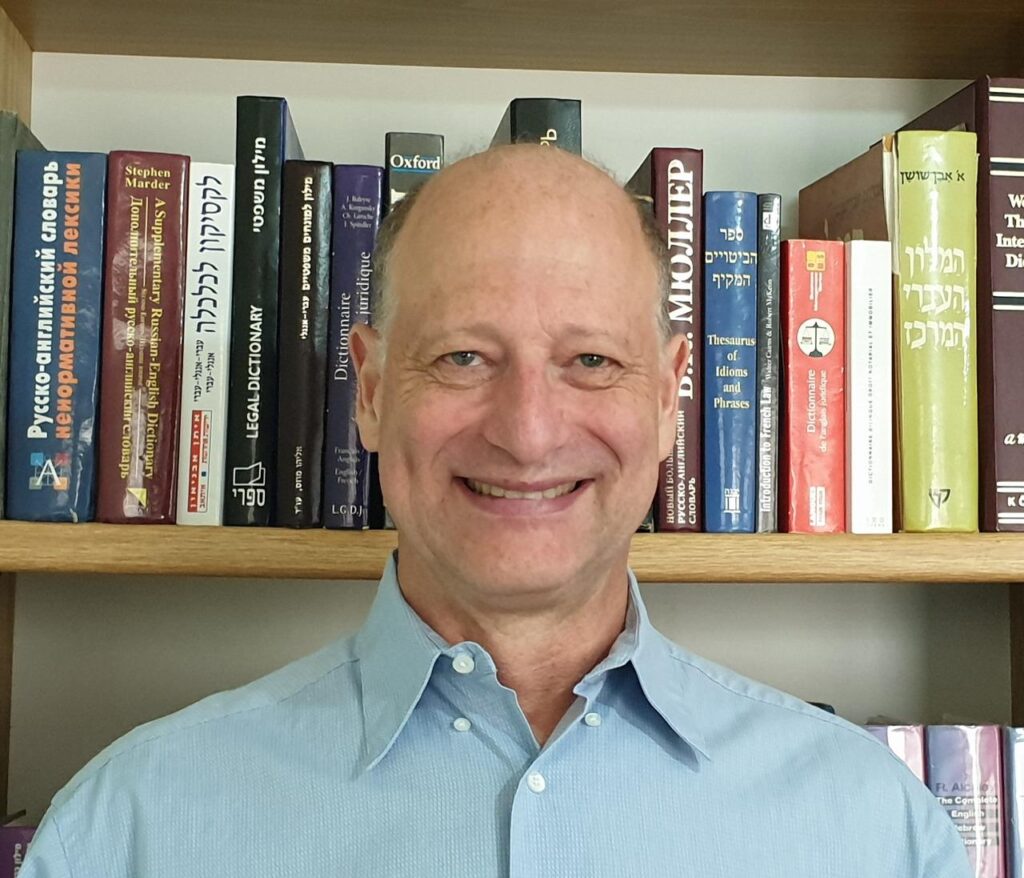 Stephen Rifkind (Gaguzia Translations)
Stephen Rifkind has been a translator since 2004 and an English lecturer since 1992. His background in legal writing includes formal legal studies, a presentation at the Legal Language and Law conference in Bialystok and a recently completed course in contract drafting. He is a Recognized Translator by the Israel Translators Association and a Proz.com certified translator as well as a member of the ATA (US) and SFT (France). He works from Hebrew, French and Russian into English.
Plain English in legal translation
The why, where and how to apply plain English rules when translating legal documents into English.
I will present the legal requirements to use plain English, when it is relevant and the rules to apply them. I will discuss redundancies, simplification, proper use of modals, tabulation and active sentences. At the end, I will show how to use an inbuilt Word feature to assess if your translation conforms with the rules.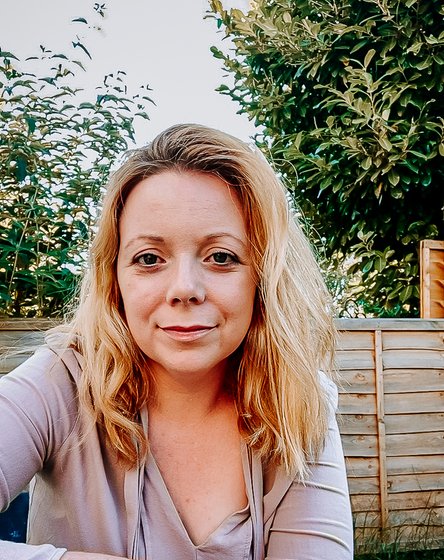 Veronica Manzanares Alberola (Purple Translation Services)
Graduated in translation and interpreting from the University of Alicante in 2013, Veronica Manzanares-Alberola helps companies and public institutions by translating, proofreading or interpreting content in Journalism, Medicine, Tourism, Feminism and Women Rights.
She is also the CEO and Founder of La Palabra Púrpura, a Spanish online magazine, publisher and bookshop, and the Business Managers and one of the founding members of Purple Translation Services, which aims to prove that talking about feminism and remaining professional are perfectly compatible.
Since 2017 she is studying a BA in communications at the Open University of Catalonia. Along with colleagues Ariadna Tagliorette and Julieta Raimondo, Veronica Manzanares recently launched an online course about inclusive translation to help colleagues implement it in their work.
Trip towards a more inclusive communication process
Have you ever wondered how using a gender-inclusive language in the professional field? Within recent years, inclusivity has become a particularly relevant topic, mainly in those areas where words are the main work tools, like translation and journalism, which can give women (and other groups) the chance to be heard and recognised as a valuable part within the business?
This presentation aims to address these issues and explain why we can use non-sexist language so easily that it doesn't take much time to grasp and, thus, make ALL people feel welcome in your speech.
This said, if you aim to make your content and your brand and communication strategy more gender-inclusive, this is your to-go presentation!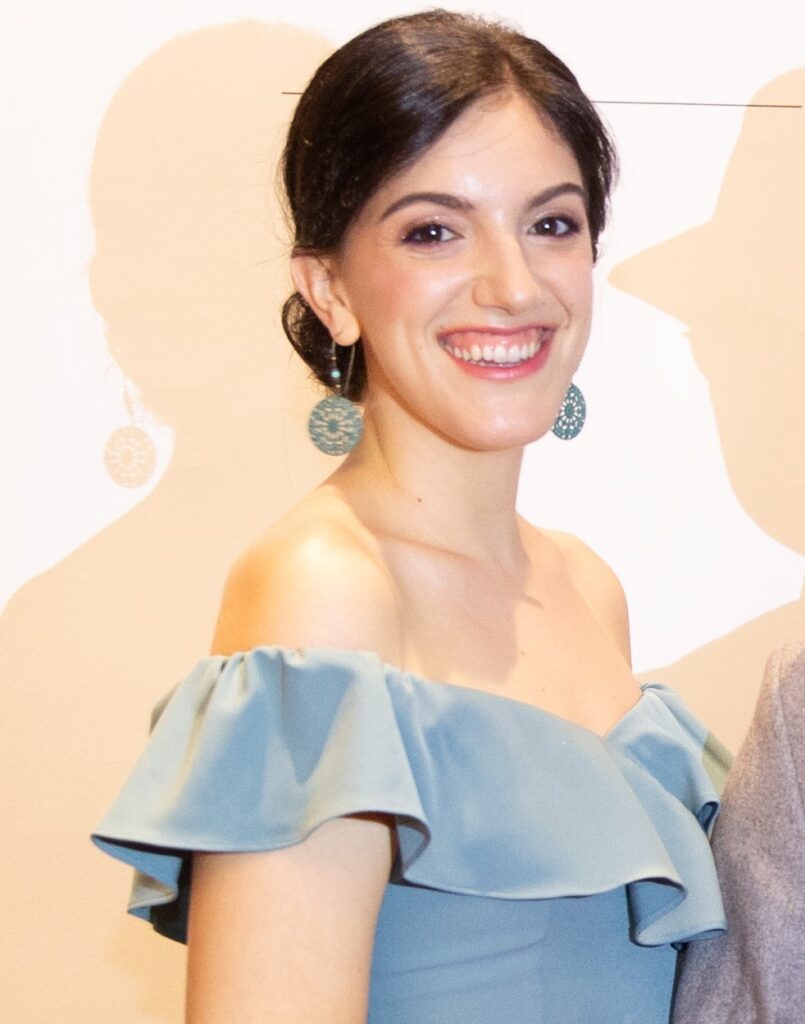 Luz Sanchis (Master Translations)
Luz is a translator and interpreter from Spain specialized in Mandarin Chinese and English. Her career began in 2010 as an undergraduate student of English translation at Spain's Universidad de Granada and Chinese was her minor. She enjoyed (and studied a lot, to be fair) an ERASMUS scholarship in UK's Liverpool JMU for a year and graduated in 2014.
Hers was a pretty standard journey until China joined the story in 2014… Do you want to know more about her? Enjoy her presentation!
Why China? And why not?
China, China, China. It always sounded unreachable, mysterious, honestly unknown to me. The language? Undecipherable. One day, 17-year-old Luz heard her friend Miguel, a year older than her, freshman at the Chinese translation program say "Never learn Chinese! It's a headache, it's impossible, nah nah. Translating the Chinese language? You will never succeed". The rest is history.
Join me through my journey as a Chinese to Spanish translator, from my early years to my current career in China. What a ride! After some storytelling I would like to welcome the audience's questions regarding the Chinese language and culture, the translation industry in China or any other related topics.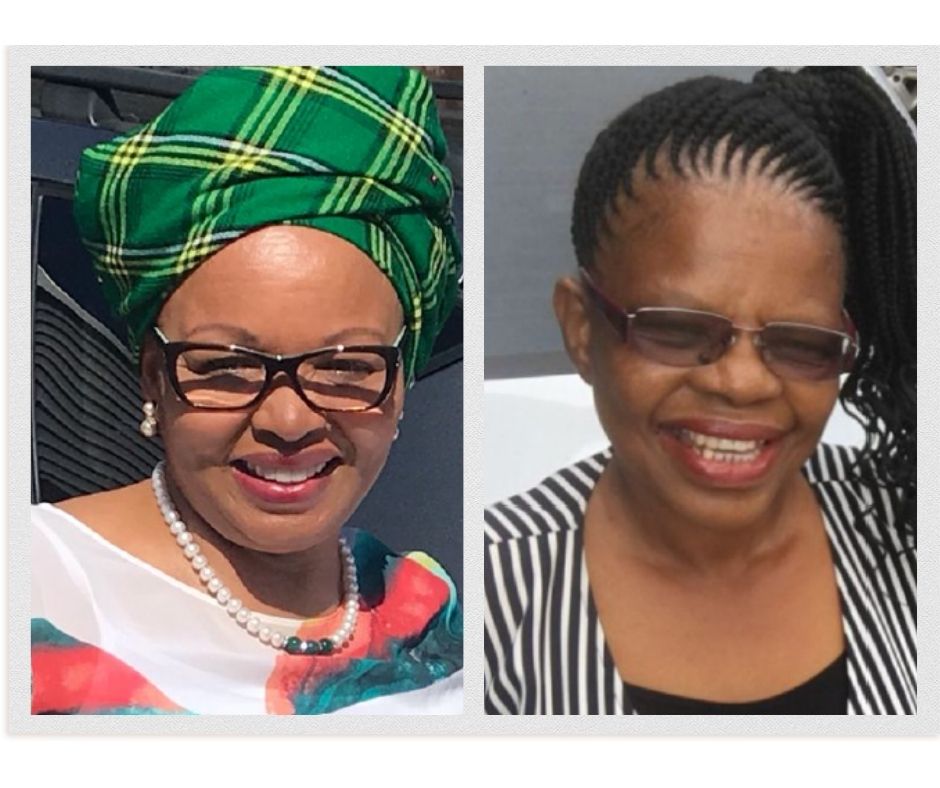 Dr. Buyiswa M. Mini (South Africa) & Dr. Zoliswa O. Mali (Boston University, USA)
Read Dr. Buyiswa M. Mini's bio
Read Dr. Zoliswa O. Mali's bio
Reflection on The Development Of African Languages: The Case of South Africa
With Particular Reference To Translation from English To IsiXhosa
As a microcosm for various African Languages, this paper, using aspects of language policy and planning as its main theoretical framework, reflects on the main lexical development practice, namely translation. It highlights the inevitably consequential
terminology building in IsiXhosa and, by extension, the other previously marginalised African languages of South Africa. The paper raises awareness to problems relating to authenticity, naturalness of the language's structure, and to the necessity of simplicity in translation and semantic transparency of terms created.
These considerations are essential for easy comprehensibility in essential translated works. There are two other considerations brought up in the paper, which are equally important for the constitutionally mandated development and intellectualisation of African languages, and for efficient information dissemination
to all sections of the population in the country and globally. These are the state of automation in the practice, and the establishment of data banks for the coordination of terms created in isolated translation centers across the country and elsewhere.
The paper also suggests principles and strategies for better-guided translation and term creation, whose aim is effective communication and efficient information dissemination. Such improvement is essential for reaching all people in the country and globally in all contexts, especially in view of current talks about decolonisation in education and in language matters. IsiXhosa has been a subject of research and knowledge dissemination globally in linguistics, literature and medical translation globally and therefore this work is intended for the global audience.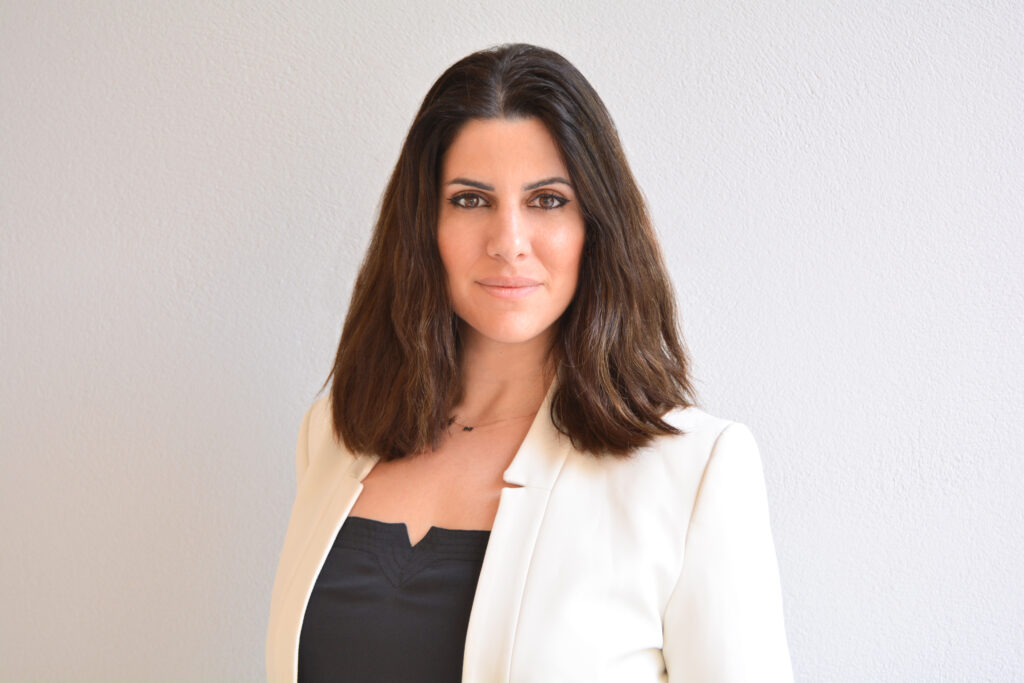 Virginia Katsimpiri (VTranslations & VMentoring)
Virginia Katsimpiri, PhD, is a certified translator & business strategist with over 15 years of experience. Holding an ΜA in translation and an executive MBA in client acquisition strategies, she has helped hundreds of freelance translators & interpreters worldwide attract international clients and rapidly build their profitable business through her mentoring programs.
Virginia is the creator of the Fully Booked Translator Formula & the Ultimate LinkedIn Prospecting System, the first comprehensive, results-oriented Business Mentoring Programs for Language Professionals. She is also the founder of the Ask Your Mentor Anything initiative; a virtual live show where she and other experts discuss translation business-related issues on a weekly basis. Virginia teaches translator mentoring methods and provides seminars, webinars and eBooks such as "60 Ways To Get Clients As a Translator". She gives talks at the biggest international conferences of the industry and has appeared in numerous online publications, podcasts and marketing shows. Currently Virginia studies translators/interpreters' business performance at a PhD level and runs two businesses: www.vtranslations.gr & www.vmentoring.com.
Leverage your social media strategy: The LinkedIn edition
How to use LinkedIn to get clients ~ Dos & Don'ts
Step by step instructions on how to create a LinkedIn strategy that will position you as the go to expert in your field and get you a steady flow of high-quality translation leads.
We are going to discuss about tips & tricks to make the most out of LinkedIn, effective strategies to use LinkedIn professionally in a non salesy way. We will also cover most common pitfalls to avoid and of course my main intention is to leave this presentation inspired to take action right away!
Do you want to know what you have been doing wrong on LinkedIn? Or turn your LinkedIn Profile from a static CV to a lead generation machine? Then this presentation is for you.
Main topics of my presentation:
• The benefits of LinkedIn for freelance translators, why LinkedIn is the best platform right now to promote your services and get clients
• How to optimize your LinkedIn profile to attract your ICA and inbound leads
• LinkedIn Dos & Don'ts [common pitfalls to avoid]
• A 4-step LinkedIn Prospecting Strategy to make loyal clients out of your LinkedIn connections. Plus, automation tools to make your life easier.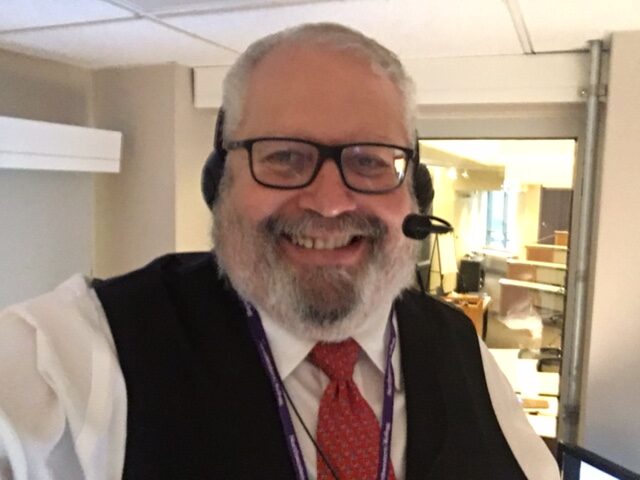 Tony Rosado (Rosado Professional Solutions)
For over 30 years, Tony has worked as conference interpreter for many high profile events and clients, including the U.S. Department of State as an independent contractor; major radio & TV networks in the U.S. and Mexico, including press conferences, presidential speeches and debates, and sports events; a court interpreter certified by the U.S. government; his studies include a Law Degree by Escuela Libre de Derecho in Mexico City. For over 2 decades he has been an instructor and interpreter trainer at universities in all continents; a regular presenter at conferences throughout the world; author of 2 books on interpreting, and "The Professional Interpreter" blog. Tony has interpreted for dead penalty trials, Olympic Games, and TV broadcasts. He has worked with many top level politicians, celebrities, athletes, and entrepreneurs, including presidents and popes.
Our options when the client does not pay
Sometimes freelance interpreters and translators face a scenario where a client agrees to pay a professional fee, and after the interpretation they refuse to pay, make a late payment, or try to pay less than the fee agreed by the parties. It is not unusual to hear from a colleague struggling to stay afloat as a business because of morose or dishonest clients. This presentation will explore common-sense, practical ways to prevent this from happening; and options to remedy a situation where payment was not received as agreed, from courteous communications, to collections, lawsuits, and other means to persuade a non-paying client, taking advantage of all resources and institutions available to the interpreter or translator. Those attending the presentation will leave with a toolbox of resources and information to create a more profitable and stable business
---
Workshops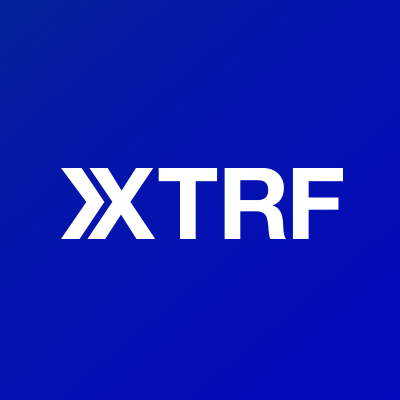 XTRF Team
Paperwork revolution: The countless benefits of XTRF
As globalization continues to develop and evolve, so too must LSPs. XTRF's scalable translation platform offers a whole host of customized solutions in one seamless environment. Join this workshop to discover the benefits of one of the most popular and fastest-growing management systems for translation agencies and corporate translation departments.
---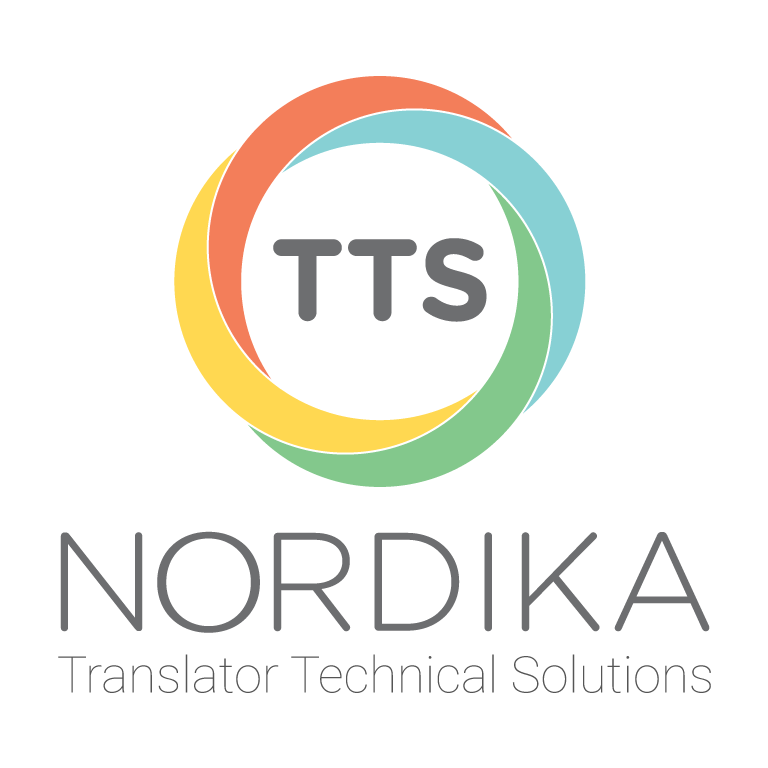 TTS NORDIKA: John Mastrogiannopoulos and Sandra Carvajal
With over 15 years in the translation industry, TTS NORDIKA specializes in multilingual desktop publishing services for translators and localization service providers.
Our clients range from freelance translators to some of the largest LSPs in Scandinavia and Europe.
We believe in building solid and long-term relationships with our clients, based on trust and positive service experiences.
From adjusting the layout, to a professional document recreation for you to translate with your CAT tool, we can help you deliver high quality translations to your clients by preserving the original look and feel.
DTP: Why would I need #DTP (Desktop Publishing)?
A bad and messy design of a document is not appealing and will not give a good first impression. DTP plays a significant role in improving the look and feel of a document and making it more attractive to the target audience.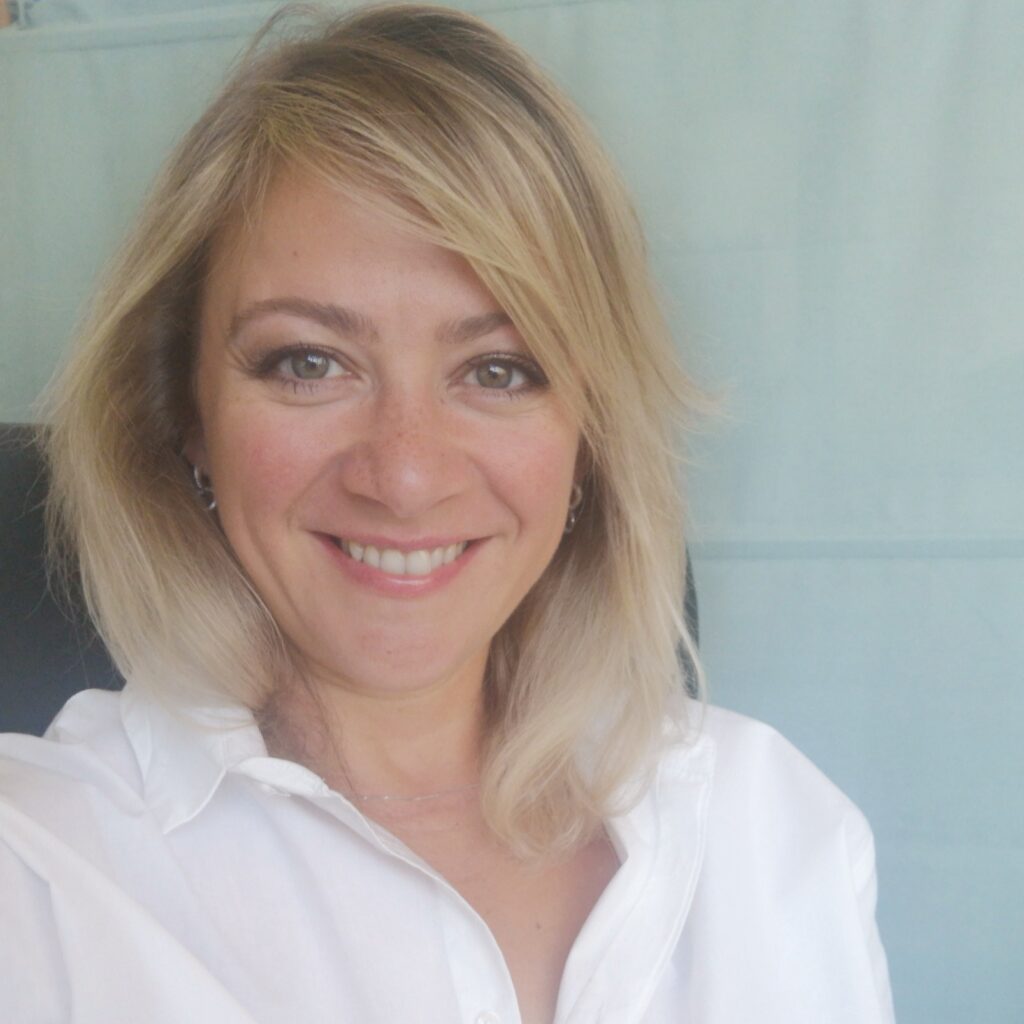 Interprefy: Dora Murgu
Romanian born and Spanish bred, Dora started her career as a conference interpreter. She soon transitioned into the backstage of interpretation after being involved in the creation and management of a pioneering training program for OPI which was later taught at universities across Spain. She has worked for major LSPs and RSI providers and currently holds the position of Interpreter Engagement Manager at Interprefy, one of the leading RSI platforms.
Interprefy is the world's leading cloud-based remote simultaneous interpretation technology and services provider that enables interpreters to work from anywhere, anytime. With Interprefy, meeting and event participants can enjoy real-time interpreting in their chosen language – in our platform, app, or added to Zoom, Webex & beyond.
Applying Risk Management techniques to reduce stress and increase performance in RSI
The relationship between stress and performance and Remote Interpreting (RI)/Remote Simultaneous Interpreting (RSI) has been widely studied in academic, professional and corporate research during the past fifty years. While no significant clinical causality has been found between RI/RSI and stress, self-perceived stress during RI and especially RSI among practicing conference interpreters is consistently high and recent studies suggest a tendency on the increase. Similar results have been observed with self-perceived performance. This workshop is aimed at applying Risk Management processes from the project management realm into RSI in order to increase control over unknown situations and help reduce stress and increase performance. We will learn best practices to identify risks, tools and techniques to register and document them and practice risk response strategies.
This workshop is open for practicing remote interpreters or interpreting students.
---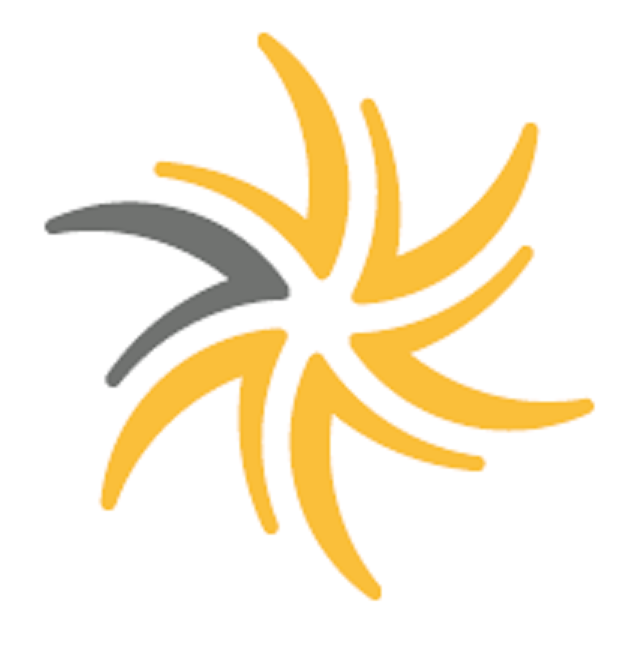 More coming soon…
Maybe it will be you?