Customizable one-click search in the EU corpus and the IATE terminology database
Categories: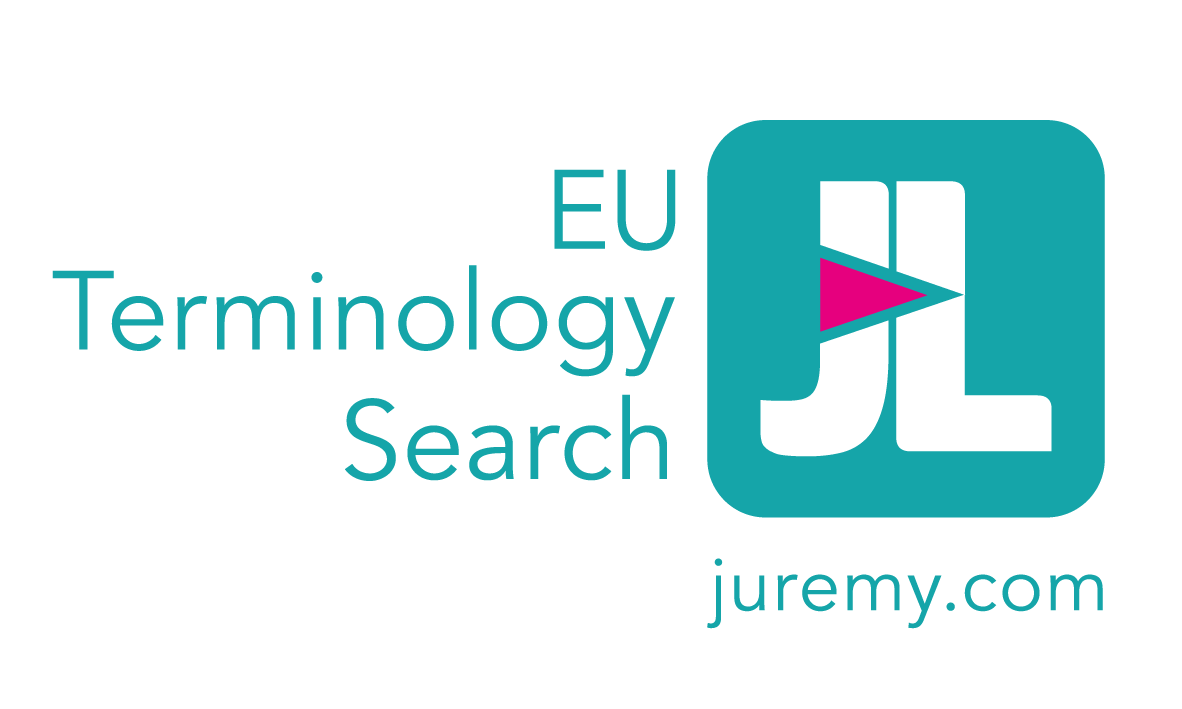 Linguists who work with EU-related texts or legal documents might be familiar with the publicly available online databases which are often used to find the correct terminology or to provide annotations. This is all the more needed since translation for the EU institutions and other international organizations, also technical and legal translation in general require compliance with high quality standards. To meet these standards and maintain a high level of professionalism, linguists need to spend a significant amount of time on terminology research and referencing.
After we have gained first-hand experience with this research workflow, Juremy was created based on the need for a faster and more user-friendly terminology search method to facilitate the workflow of linguists engaged in EU and legal translation.
The aim of Juremy is to help linguists produce coherent, high-quality translations in compliance with the relevant tender specifications, without spending a disproportionate amount of time on the terminology lookup procedure in the different currently available open databases.
Juremy was founded by a Hungarian couple enthusiastic for languages and user-friendly solutions: a lawyer with several years of experience as a translator for the Court of Justice of the European Union, and a software-engineer passionate about building user-centric features in search services. Experiencing the need firsthand for a fast concordance search tool operating on the EU corpus, we launched the first version of Juremy.com in 2019.
Juremy offers fast terminology research on the major part of the EU Corpus available on EUR-Lex (html documents in sectors 1,3,5,6 – Treaties, Legislation, Preparatory documents, EU case-law) and the IATE terminology database in all 552 EU language pairs.
Our online tool is geared for the specific translation workflow of EU translators. In addition to bilingual phrase result display, it shows relevant context data related to the source document.
The 4 most important EU-specific features offered by Juremy are:
Reliable source documents categorised by EuroVoc domains
Juremy only uses documents that have been published on the official EUR-Lex website and in the IATE terminology database. Terminology results can be further ranked based on preferred topics.
IATE search and term extraction
For a term query, the 3 most relevant IATE matches are displayed with term evaluation metadata. For longer phrase translation queries, all IATE terms within the phrase are extracted and listed in a bilingual view.
Integrated smart search
Juremy automatically performs intelligent searches such as phrase autocomplete, word stem matching or relaxed word positions. No need to spend time looking up possible grammatical variations or to use logical operators.
Fuzzy match for longer phrases
Juremy will find the fuzzy matches of a sentence or a longer phrase, by displaying a result even if there is no exact match, but there is a certain degree of similarity.
Since its creation, we gradually added the current functionalities to our program, so in its present form our tool
periodically indexes the documents published on EUR-Lex,
includes IATE entries too, and optionally extracts all exactly matching bilingual IATE terms within the query phrase – either multi-word or single-word,
performs concordance search with bilingual paragraph-level results in less than a second,
corrects the often misaligned paragraphs in EUR-Lex documents,
automatically performs smart fuzzy searches besides exact phrase search,
can search using any language pair over the 24 official EU languages,
displays relevant document metadata, such as Celex number and Eurovoc topics to streamline the EU terminology research and referencing workflow,
allows users to filter results by EuroVoc topics,
makes citation easy by one-click copy of the bilingual document link to clipboard.
As a result, you can immediately see the most relevant matches for a term or phrase in the EU corpus and the IATE termbase, without spending valuable time on browsing and clicking in various databases.
Ultimately, our goal is to help eliminate the repetitive and laborious tasks from terminology research, and to display the most relevant matches to a given query through intelligent search and filtering. So in the end linguists only need to creatively synthesize the information surfaced, and the time saved by Juremy can then be spent on more in-depth research or completing more projects within a given timeframe.
The online service is currently available as an online application and its use is subject to registration. Users can sign up for a trial period and upon its expiry may choose a subscription plan. Register for a free 30-day trial on our website, and discover all of Juremy's user-friendly functionalities!
For more information feel free to contact us at info@juremy.com.